Hi beauties,
Next on the list in my quest for longer hair quicker is Caphill-hair lotion from ActiLabs. I have seen numerous pictures showing incredible growth. As a hairdresser I am very skeptical about products like these, that claim the impossible. But I am not one to 'knock it before I try it' so as it came back in stock I have brought some and started testing.
Here's just some of the results picture I have come across:
The end of last year into early this year I was testing the capsules alone from this range, and have seen and felt a difference in my hair, with people beginning to ask if I am growing my hair! The lotion was out of stock so I have waiting for it's return. The packaging is gorgeous as always and smells beautiful.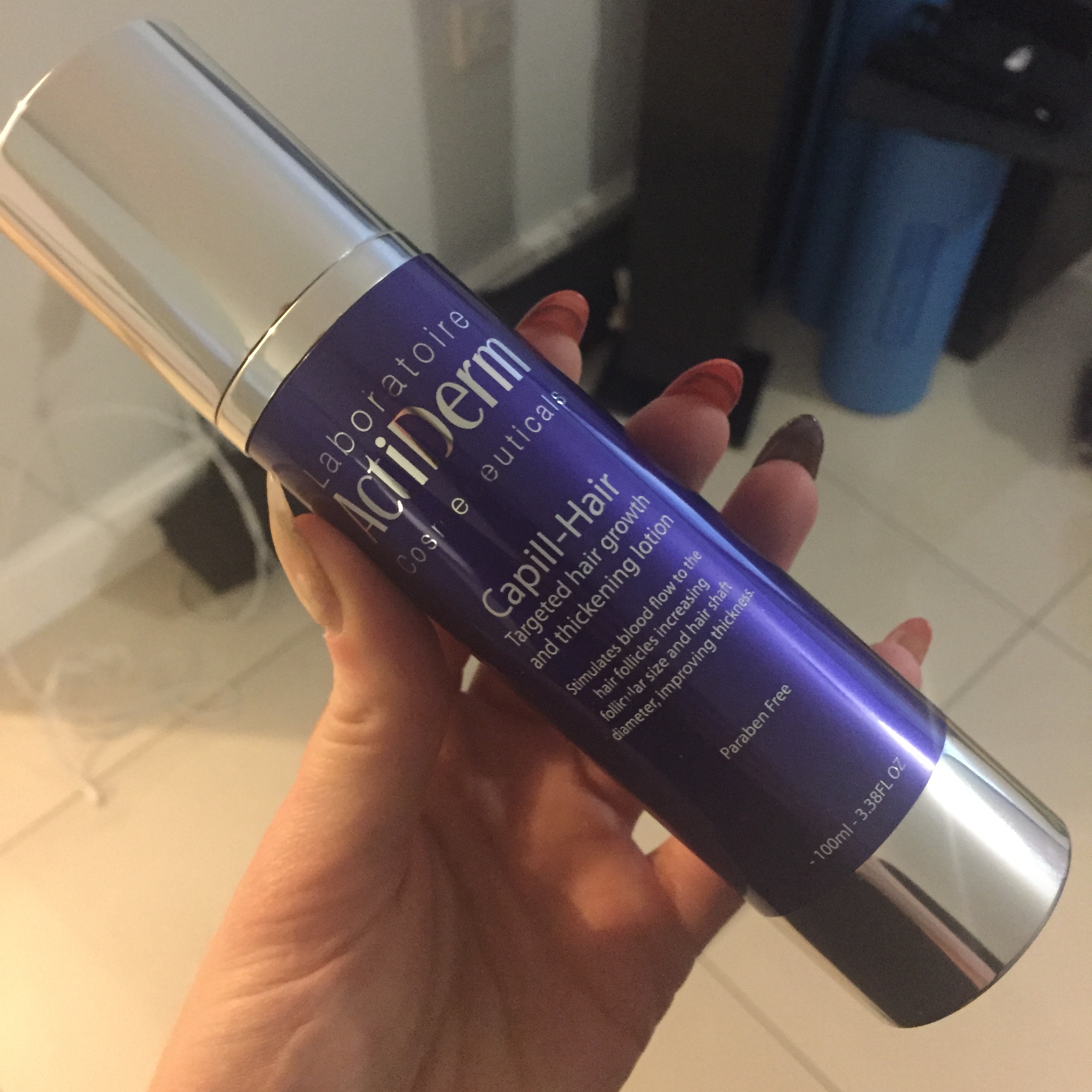 I have been applying at night before bed to allow it to soak in and dry over night. You are supposed to apply to dry hair daily and not wash our for 2 hours after applying. I have found that my hair doesn't feel like anything is on it to be honest, It hasn't gone greasier any quicker than usual, Isn't 'fluffy' and doesn't need styling any more than usual either. It really is as though nothing is on it!
So how does it work?
Thinning or finer hair is usually a result of the hair follicles lacking the nutrients they need either through being blocked or not enough of them present in your blood stream.
The capsules target your bodies nutrient levels by putting all the correct nutrients in to your body, this ensures your hair is getting everything it needs from your body.
The lotion targets your follicles by unclogging them and stimulating the blood flow to them, this ensures that hair growing through will be as thick as it should be, blocked follicles cause hair to grow through finer or not at all. It will also be a lot healthier in turn too.
Together they do an amazing job, as they both play key parts in optimum hair growth and the health of your hair.
I will be back with my final results after the 4 weeks are up, I may do a sneak peak in between, so keep your eyes peeled.
Until next time: Have a good hair day
❤️