Up or down, smooth or curled, the choice simply isn't there for those who's hair is excessively dry. However caused, the fundamental reason for dryness can be found in the hairs hydrolopidic layer. A thin membrane between the cuticle and the hair's cortex, it's responsible for hydration levels, so when broken, hair fails to retain moisture. Luckily Joico have developed a unique way to repair it! Hydramine sea complex™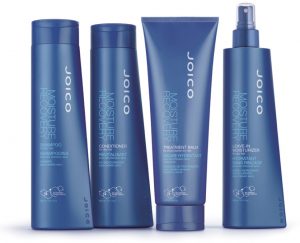 Features an benefits:
Contains the Bio-Advanced peptide Complex
Features the exclusive Hydramine Sea Complex
Intense, Restorative moisturisation
Reverse dry, difficult-to-style hair
Leaves hair fluid, smooth and manageable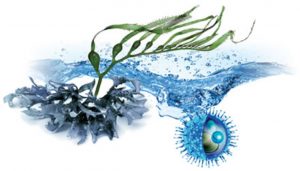 Moisture Recovery line:
Shampoo
Conditioner
Treatment balm
Leave-in moisturiser
Restore the hydrolipidic barrier: Hydramine Sea Complex™ An elixer of the oceans, consists of an exclusive blend of marine botanicals and minerals normally invisible to the naked eye, that together fix the hydrolipidic barrier to restore manageability and stop further dehydration.