Hi Beauties.
O.K. So being new to some of the beauty world I've been swatting up on how to contour, and realised I have done this since forever, without even realising it!
I'm no makeup artist, but I have learnt over the years you darken the shadows and highlight cheekbones and brow bones and anywhere the sun would catch really. I don't have the time or patience for contouring with foundations or creams, I feel that it's too much work and way too much product on your face for everyday makeup. So I have always used powders to achieve this look.
This picture is just perfect: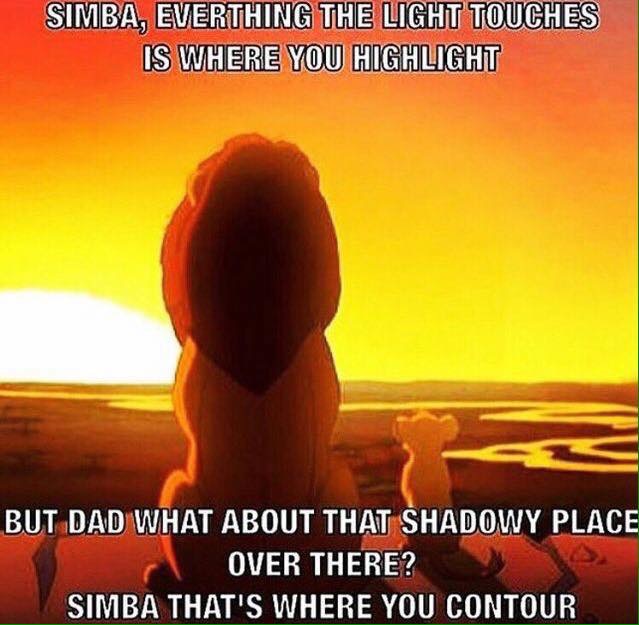 I simply use bronzer under my cheek bones, around my hair line and temples, blusher on the cheekbone and a highlighter just above, It's amazing what a difference these little steps can make to your look.
Just follow these simple steps:
Step 1… Suck in your cheeks and draw a line using your bronzer from in line with the middle of your ear towards the corner of your mouth, without actually reaching your mouth. Then blend. Repeat on both sides.
Step 2…  Brush around your hair line and chin line, be carful and ensure you blend really well here to avoid looking like you have painted your face and forgot your neck!
Step 3… Using a smaller brush draw a line down either side of your nose and the point if you wish to make it look smaller and thinner.
Step 4… Blusher to accentuate the cheekbone and apples of the cheeks.
Step 5… Highlight, I find going just above the cheekbone and on your brow-bone the best places to highlight, maybe the centre of your chin and between your brows too.
Best part is, ActiLabs have recently release the perfect contouring palette and a new 4 peace will be arriving soon!
And there you have it… perfectly contoured features in a fraction of the time!
Until next time: Stay Beautiful
❤️